Hello!
We are a leading Information Technology Services Company, based in India, that provides one stop solution for Search Engine friendly E-commerce Web Design/Development, Web Application development, E-commerce Application Development, Web Templates, Graphics Designing, Domain Name and Hosting, Software Development, Testing, etc.
About us
V CARE TECHNOLOGIES has a clear focus on high quality, timely delivered and cost-effective software development services, proven expertise with experience in the latest technologies and standards. Our vision is to satisfy our esteemed client by providing innovative, dedicated, easy, reliable and high gain software solution with user friendly interface and professional look at lowest cost.
Our expertise in a wide range of technologies, domains and industry-specific knowledge provides our customers with substantial improvements in the efficiency and performance of their businesses. Our expertise team helps you to extract maximum performance and maximum benefits from modern technologies. We have pool of certified intellect who works on technologies in which they are proven experts. We work on Microsoft Technologies (ASP.Net, C#.Net, VB.Net,Silverlight), Java Technologies (J2EE, J2ME, JSP and Servlet), Open Source Technologies (Linux, Apache, Mysql, PHP) and mobile application development technology.
Why us?
It's important to be first in your niche and profitable which means being both speedy and efficient, making Feature Software Solutions your obvious choice. We provide honest, unbiased IT Consulting Solutions designed to get the most out of your IT Infrastructure.
Skill
Our dedicated and skilled team always ready to serve our client and love to exceed our clients expectations.
Experience
Over the years we have gathered lots of expertise and we like to share with our clients.
Organized
Our dedicated and skilled team is committed to deadlines and always delivers on time.
Affordable
We always try to provide services at affordable prices without comprom-ising quality design.
Sakina Tarwala
Administrator
An engineer, desperate to make everything at its place. Sakina organises team, tracks the project, strives to meet deadlines, recruit new talents and so on.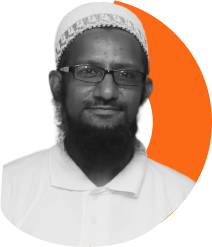 Abdeali Kachwala
Project Manager
After pursuing M.Sc., Abdeali joined us as our core team member. Started from coding every page he gradually turned out to be handling whole project and team as well. He is an out-and-out people's person and passionate about driving inclusion and diversity.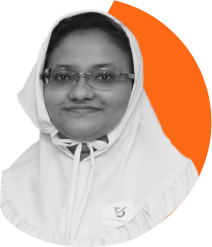 Farida Roopawala
Web Developer
Proficient and creative CodeIgnitor 4 developer with a strong history in website management and development.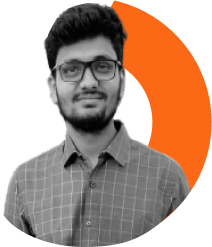 Nishank Bansal
Mobile App Developer
After pursuing B Tech, Nishank worked at RadicoSoft Technologies as an Android developer. Driven and well-organized Individual with strong Information Technology background. Nishank became a best part of our team developing effecient Mobile apps.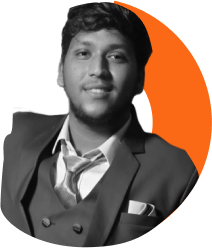 Ram Jaiswal
Business Analyst
Hands on Experience on Leadsquared Account :- Automations, Email campaigning, Permission templates, portal, landing pages, Work flow, Forms and process Designer, Manage(Lead, Opportunities, Activities, Tasks, Lists), Smart views, Dashboard, DGS and Excel sheet.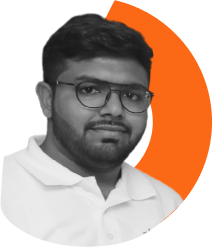 Vihang Kapadia
UX-UI Designer
As he finished his Engineering, Vihang found his passion with colour and research with designs. He onboarded with a dream of becoming the best-ever Designer. Everyday tasks sharpened his talent and resulted into fantastic websites and mobile apps.
Dhawal Parmar
Front End Developer
An enthusiastic person with a vision to build his career in solving client's front-end development problems effectively using his skills.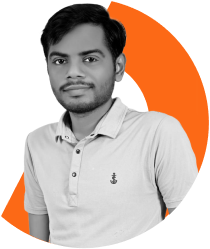 Viral Rakholiya
HTML Developer
Well versed and skillfull with HTML, CSS, Javascript. Viral having hands-on experience with this technologies adds cherries on the cake.