Transform, Together
Design and Development Agency
About us
We are a leading Information Technology Services Company, based in India, We are into Website & App Development Company that provides one stop solution for Mobile Applications / Search Engine friendly Sites / Mobile First Websites / Website Designing / Dynamic Websites / Web Applications Development / E-commerce Applications Development / UI - UX Designing / Customized Software Development / Testing / etc.
Read more
Services
We value our customers as a foundation of our business and pride ourselves on
delivering a quality service which is both professional and friendly.
UX/UI
Mobile Apps
Websites
Software Development
Our Projects
What motivates us to work? Contrary to conventional wisdom, it isn't just money. But it's not exactly joy either. It seems that most of us thrive by making constant progress and feeling a sense of purpose.
Our Process
Our Business process management (BPM) is a systematic approach to making an organization's workflow more effective, more efficient and more capable of adapting to an ever-changing environment.
Read more
Happy customers
What do our clients say?
In 2020 we develop our website with V Care Technologies and then after 6 months we decided to get a mobile application. Over the journey, what I had expected and what they have delivered it's completely highly appreciable and I am completely satisfied with their work. It reduced our cost, it has increased our revenue and it has also helped us to deliver the results to our customers at a very fast on a very fast basis.

Mansur Modan
Corner India - Job Portal
We started our journey in 2012 by developing website with V Care Technologies and then they developed an amazing online examination platform for our ITI Institute, Vaghaldhara. Due to our dependency on government norms , we need frequent changes in system. So, we're getting instant technical support and solutions from them till date.

Manoj Mandavia
Principal, Vocational Training Center
V Care Technologies has a great customer service, their team responds in a timely manner. They have got great themes and excellent designs. Every answers was precise and top class. I would give them 10/10 for their work, service and customer satisfaction.
Mustafa Sunlightwala
Monkey Kart - Go Kart, Tokyo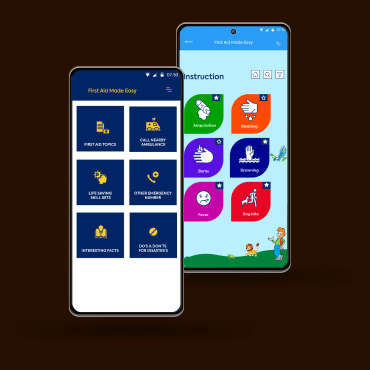 +3
"Sed ut perspiciatis unde omnis iste natus error sit voluptatem accusantium doloremque laudantium, totam rem aperiam, eaque ipsa quae ab illo inventore veritatis et quasi architecto beatae vitae dicta sunt explicabo. Nemo enim ipsam voluptatem quia voluptas sit aspernatur autodit aut fugit, sed quia consequuntur magni dolores eos qui ratione voluptatem sequi nesciunt."

Janice
Founder, XYZ company
"Sed ut perspiciatis unde omnis iste natus error sit voluptatem accusantium doloremque laudantium, totam rem aperiam, eaque ipsa quae ab illo inventore veritatis et quasi architecto beatae vitae dicta sunt explicabo. Nemo enim ipsam voluptatem quia voluptas sit aspernatur autodit aut fugit, sed quia consequuntur magni dolores eos qui ratione voluptatem sequi nesciunt."

Janice
Founder, XYZ company